Designer 1-2-1 Jafer Israth
Designer 1-2-1 Jafer Israth
Identifying a niche in the expanding footwear market, Jafer Israth created Pedals a footwear brand made with handloom fabric. The colourful footwear appears to have a cult following especially amongst the younger generations. Starting out making flat sandals, the brand now has heeled wedges which is a welcome addition to the brand. Innovative and keen to make its mark, Petals is putting its best sandal-clad foot forward in the fashion arena
What made you embark on a career in creating footwear?
Coming from an IT and Business background, there has always been a feeling of incompleteness being part of the eternal 'rat race'. This led to a sit-down and an in-depth thought process to do something different. Something entrepreneurial, something way out of my comfort zone.

Name of label?
Pedals – Authentic Handloom Footwear

What is your latest collection called?
Collaboration X

Describe this new collection?
The 'Collaboration X' as the name suggests, brings together designers across various trends and elements to showcase their skillset in our shoes. Be it, the Florals, the Murals, the Abstracts and so on. Through this collection, the idea is to showcase individual collections under a co-labelling strategy.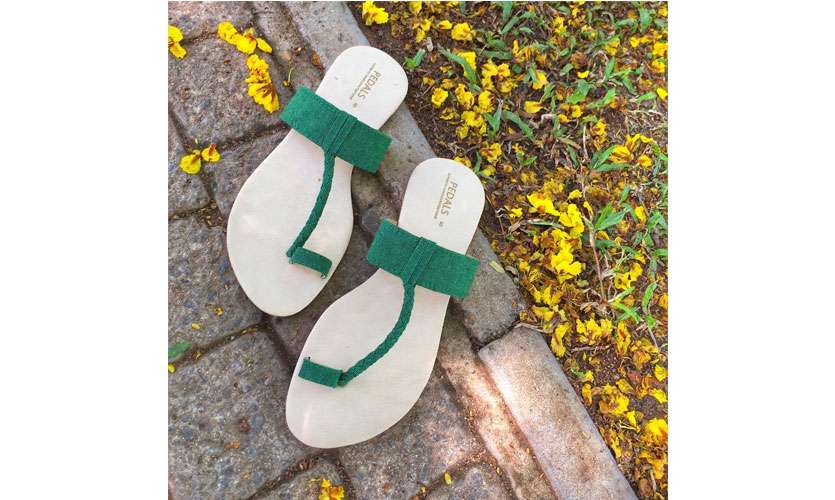 How long have you been designing footwear for?
I would like to call it 'Crafting' than 'Designing'. We at Pedals have been crafting shoes since December 2016

What inspired this collection?
'Co-creating' is the inspiration behind this endeavour. To bring the best of both worlds, Art and Hand Made Sustainable Footwear

What are the challenging aspects of running a fashion business in Sri Lanka?
As a start-up, being seen and heard is the biggest challenge if you don't come from a fashion background even when there is not much competition. This could be the case not just in Sri Lanka, but elsewhere too. But I feel it's a tad more difficult in Sri Lanka in comparison to other fashion-forward nations. But I may have reasons to believe we're getting there

Where do you retail your stuff?
We currently retail our shoes at The Design Collective in Stratford Avenue and also pop-up at The Saturday Good Market held at the Race Course

What is your top fashion tip?
Keep it Simple and Charming.Go Sustainable. #sustainableluxuryfashion

Where do you like to shop in Sri Lanka?
I do most of my shopping at Splash and a bit of Levi's and U.S Polo here and there. Again, keep it simple and charming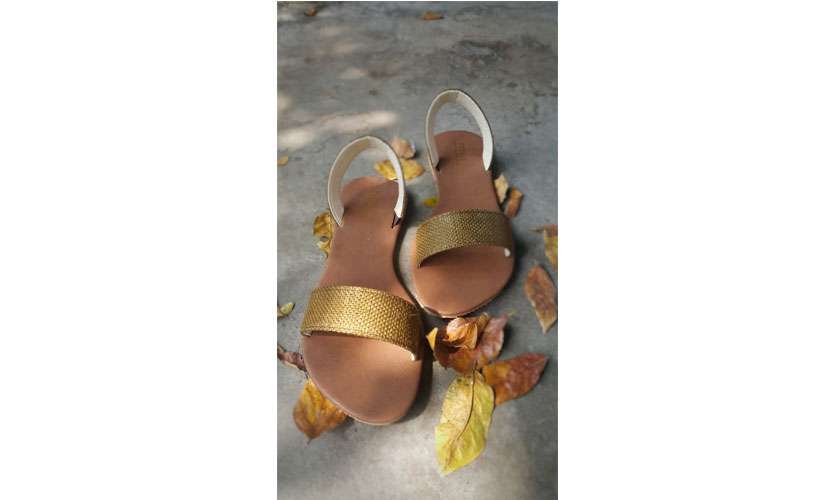 Who is your muse?
Might sound less creative and far from the design world. But I should say Jack Ma and Elon Musk

Fashion prediction for next season?
Sustainable, Sustainable and Sustainable

What is fashion no-no?
Over-dressed and Over-accessorize is a definite no no

Who would you like seeing wearing your creations?
Creators and Influencers. Having Rihanna and Beyoncé sporting them would be nice too.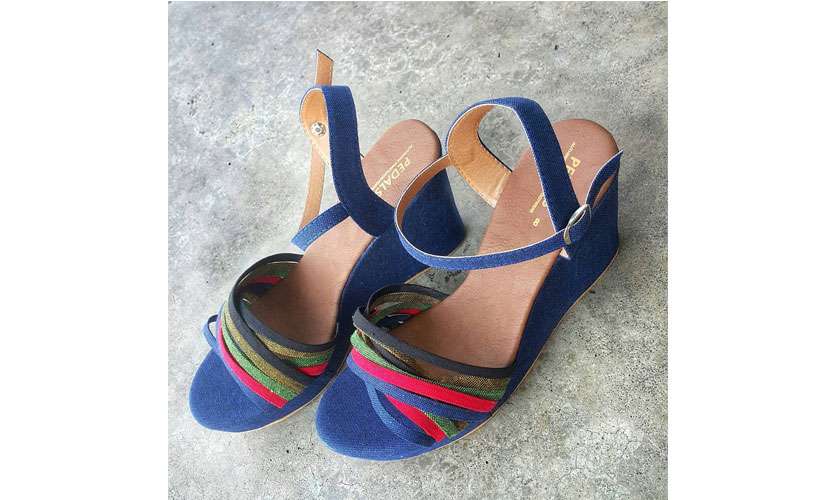 Which designer/brands are you influenced by?
Internationally – Tom Ford and Giorgio Armani
Locally – Lovi Ceylon and Buddhi Batiks


Where do you manufacture your shoes?
We have a small setup in Mount Lavinia, where our artisans carefully hand-crafted very pair of Pedals
Leave A Comment